Naruto Shippuuden Movie 4 : The Lost Tower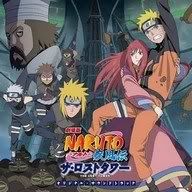 Ne film ntah kapan udah mulai nongol di internet. Kmrn pas mau donlot naruto shippuuden #211 pas apdet status di Blackberry, pas banget ada yg nginpohin ne film..
Setelah mengeluarkan
movie ketiganya
, movie ke 4 ini akhirnya berhasil saya donlot dalam waktu semalam..(soalnya ditinggal tidur
).
Naruto Shippuuden Movie 4 : The Lost Tower, ceritanya ga jauh² dari penjahat yang ingin menguasai dunia. Bertempat di negerinya si Gaara, negeri pasir, dengan jenis musuh puppet atau boneka²an gitu deeehh..Uniknya di cerita ini Naruto kembali ke zaman dimana Minato (Yondaime / Hokage ke 4) namun masih belum menjadi Hokage, bersama dengan Akimichi Choza (ayah Chouji) dan Aburame Shibi (Ayah Shino) bersama² menjalankan tugas untuk membasmi (ceilah kayak serangga dibasmi
) penjahat. Si kecil Kakashi juga turut diajak Minato dalam misi ini. Jadi pada misi ini Naruto, Minato sang ayah, dan Kakashi kecil saling berjumpa. The Legendary Super Rasengan pun dibuat oleh duo Naruto-Minato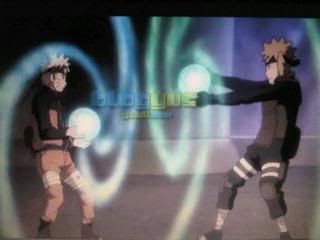 Mau Tau serunya??
Silahkan disedottt….
MEDIAFIRE
MKV (300MB)
part 1- http://adf.ly/1P0gG
part 2- http://adf.ly/1P0gR
Powered by ScribeFire.